What are my pregnancy options?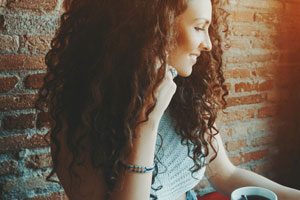 An unexpected pregnancy can instantly make you feel alone or unprepared. You may find yourself withdrawing from your loved ones because you're worrying about the tough decisions ahead. Fortunately, we're here for YOU.
At Thrive St. Louis, we're here to help you work through your pregnancy options. We offer options counseling, free pregnancy testing, and other services that can make the process much easier. Read on to learn more about all your pregnancy options.
Pregnancy Options
Abortion
An abortion can either be performed surgically or with the RU-486 abortion pill.¹ Abortion is only an option at certain points in the pregnancy, and having an abortion without first being screened and treated for sexually transmitted diseases could cause serious health complications or even the loss of fertility.² Read our recent post regarding important information you need to know before you consider abortion.
Adoption
In other cases, women who don't feel ready to become a parent can choose adoption. Open and closed adoptions are available. Since the right adoption choice may depend on your life situation and future plans, talking to one of our advocates can be really helpful.
Parenting
Some pregnancies end in loss, often in the early stages. About 1 in 10 "known" pregnancies can end in miscarriage, usually during the first trimester (or the first 13 weeks).³ This is why it's important to confirm your pregnancy before making any decisions.
Once a pregnancy is confirmed to be viable, some women choose the route of parenting, with or without a partner. Thrive connects women with a variety of resources (diapers, baby items, parenting classes & more), all at NO cost to them! Cool, right?
Next Steps
Thrive St. Louis provides women (and their partners) with a supportive, compassionate environment, so they can explore their pregnancy options. Our clinics provide free pregnancy tests, ultrasounds, and a wide range of other pregnancy support services. So, if you're pregnant and don't know where to turn, contact us today!
Sources:
https://www.acog.org/Patients/FAQs/Induced-Abortion#is
https://www.cdc.gov/mmwr/preview/mmwrhtml/rr5511a1.htm
https://www.acog.org/Patients/FAQs/Early-Pregnancy-Loss