Missed Period: Am I Pregnant?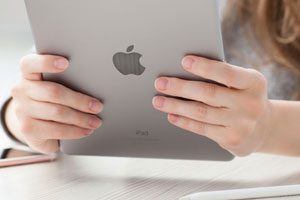 A missed period is a moment that some women dread. Anxiously waiting for that time of the month, going to the bathroom in anticipation, and experiencing the growing stress — things no women want to experience. Unfortunately, missed periods happen, and they happen frequently. In fact, around 45% of pregnancies in the United States are unintended.¹
If you've missed your period, the time to take action is now. With the right help, you can be sure you're making the right decisions for your body, your health, and your future.
Take a Pregnancy Test

If you're worried about pregnancy, there's no use in hiding from reality. The sooner you take a test, the sooner you can begin to plan your next step, no matter what that may be. While drugstore pregnancy tests are often accurate, a lab-grade pregnancy test can offer the peace of mind you need to make it through this trying time. At Thrive St. Louis, free pregnancy tests are always available. Remember that 10 – 25% of pregnancy end in miscarriage, so a missed period may not be a sign of anything at all.² In addition, other conditions and challenges can cause missed periods, including stress, weight loss, or antibiotic medications.
Verify Viability
Did you know that not all pregnancies can be carried to term, and that not all positive test results are accurate? It's true – some positive pregnancy tests are false readings; this can be caused by chemical pregnancies, early miscarriages, or even medication use. In other cases, actual positive results may not mean a pregnancy that will last. An ectopic pregnancy, for example, will test as a true pregnancy, but will not result in a viable birth.
Before assuming a second line on the stick means that you are undisputedly pregnant, confirm viability. An ultrasound from Thrive St. Louis can help you make sure you are really pregnant, providing the information you need to know to make a decision. Further, an ultrasound can help you date your pregnancy, clarifying the opportunities available to you.
Ensure Good Health

In the United States, over 20 million Americans are diagnosed with STIs every year. Most common sexually transmitted diseases are easily detectable and curable, but STIs can cause big problems during pregnancy if left untreated. An untreated STI can cause pelvic inflammatory disease, and the odds of this increase if an abortion is performed before treatment.³ Tragically, PID can result in infertility, affecting your ability to have children in the future.
Thrive St. Louis can help you make sure you're healthy. Our free STD/STI testing can provide you with a clean bill of health, helping you to make the best possible decision for you.
The prospect of an unplanned pregnancy is extremely overwhelming, but the more you know, the better prepared you can be to move forward with confidence. Thrive St. Louis can help you every step of the way, no matter what decision you ultimately make – abortion, adoption, or parenthood. Contact us today to learn more about how we can help.
https://www.cdc.gov/reproductivehealth/contraception/unintendedpregnancy/index.htm

https://www.acog.org/Patients/FAQs/Pelvic-Inflammatory-Disease-PID