How To Get Free Diapers For Up To A Year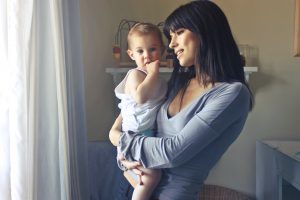 Diapers, formula, clothes, stroller, crib, toys…it all adds up! If you're expecting or expecting to expect, any money you can save now will help you in the long run. Free diapers for up to a year might sound like a scam, but we promise this is not a drill. Read on to find out how you could save some serious cash and end up with free diapers and other baby necessities.
FREE MEDICAL SERVICES
Before the baby arrives, ThriVe can help you with the first steps. We offer free lab-quality pregnancy tests, ultrasounds to confirm viability, and STI/STD testing to make sure you're healthy before you make any decisions about your pregnancy. Our medical staff will walk you through your options and will do so judgment-free.
A PLACE TO EARN
If you choose to parent, we'll tell you all about our Parent University program. This is where the free diapers come in. The first article that pops up from a Google search for "average cost of a baby" reports this:
"Just consider: According to a 2010 USDA report, the average middle-income family will spend roughly $12,000 on child-related expenses in their baby's first year of life. By age two, parents are up to more than $12,500 per year."
Because providing for a child can be so costly, our Parent University program is designed to provide you with free resources that you would normally have to pay for. During this 46 week program, patients attend class each week and earn "baby bucks" for attending. The baby bucks can be redeemed in our baby boutiques for diapers, wipes, baby clothes, and many other baby items. We have baby boutiques in each of our centers.
A PLACE TO LEARN
Patients who attend classes will learn important life skills to help them be the best parents they can be. The program covers these subjects:
Effective Parenting Methods
Understanding Your Child's Development
Child Safety
Budgeting Finances
Home Organization
Nutrition and Meal Planning
Family Traditions
Healthy Relationships and Sexual Integrity
Personal Goal Setting and Decision Making
Prenatal and Postnatal Care for Mom and Baby
And much more!
A PLACE TO BELONG
In addition to providing knowledge and free baby items, Parent University provides a place to belong and connect with other moms. A recent nationwide survey published by Cigna (a global health service company) reported that Americans are lonelier now than ever before. Cigna's Chief Medical Officer stated, "What this comes down to is that we, as a society, are experiencing a lack of connection" (Douglas Nemecek, M.D. for Behavioral Health at Cigna). Parent University is a place to belong, where patients can connect with other patients, and our volunteers and staff can connect with patients. It's a place where people come together one evening a week to encourage each other. Even just being there offers the profound message, you are cared about.
Our team of medical professionals and patient advocates want to be there for you during and after your pregnancy. From free medical services to free baby items for your child's first year of life, ThriVe St. Louis has resources for you. Contact us and ask about Parent University enrollment today.