Unplanned Pregnancy? Come For a Free Pregnancy Test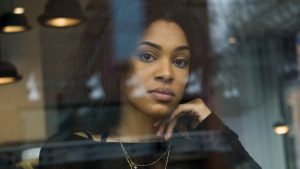 When you're afraid you're pregnant, nothing seems to be as easy as it should be, especially taking a pregnancy test. Sometimes even getting your hands on one is hard, because they can be expensive and not everyone has enough extra cash to buy one.
Of course, if you had one then you could rip it open, follow the instructions and be done. Nothing could be easier, right? Not really.
The emotional part of this makes it a lot harder, especially if getting pregnant was not part of your plan. Come in to Thrive St. Louis and let our medical professionals administer a free lab-quality pregnancy test.
That way, one of our caring, supportive advocates can be there for you when you find out if you are pregnant or not. We offer a non-judgmental environment, one where YOU are our sole focus. We know how hard it can be to get a positive result, and are here to help you sort out your feelings, to offer you unbiased information on the choices you have, and to support you and your decision.
The Next Steps
If your test comes back positive, there are a couple more steps you need to take. Why? If you are considering abortion, we don't want you to jump in and have a procedure you may not need. Many pregnancies end in miscarriage, and most of those end during the first trimester, or 13 weeks of pregnancy.
Once we've given you the pregnancy test and it's come back positive, we'll offer you an ultrasound. The reason this is important is because it will tell you if your pregnancy is viable, if it is ectopic (a dangerous situation that requires medical treatment), and it will tell you how far along your pregnancy is (gestational age).
STI/STD Testing
After the ultrasound is completed, and if it shows the pregnancy is viable, we recommend testing for sexually transmitted infections (STI/STD). The reason for this is, left untreated, an STI/STD present when an abortion is performed can result in pelvic inflammatory disease (PID). If this occurs, you may suffer a lifetime of reproductive health problems, including pain and infertility.
The testing is done for you at low cost or no cost. Thrive St. Louis tests for Chlamydia, Gonorrhea, HIV, Syphilis, Bacterial Vaginosis, and Trichomoniasis. Certain criteria do apply. Don't make the mistake of refusing testing because you have no symptoms. Even without symptoms, you can still have an undiagnosed STI/STD.
It is estimated by the Centers for Disease Control that nearly 20 million new, sexually transmitted infections occur each year. They also estimate that undiagnosed STDs cause infertility in more than 20,000 women each year.
Getting Started
Come into Thrive St. Louis and let us be there for you when you get your pregnancy test results. You will need to be 28-31 days from your last period—this helps make sure the test is accurate—and we will administer the free test for you.
While we do have some space for walk-ins, you may wish to make an appointment. Your information is held in strict confidentiality and no one will be told you have been here, unless you ask us to. Please bring a photo ID with you.