6 Reasons Women Don't Get Tested For STDs Like They Should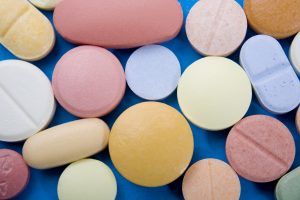 We get it, but #3 is the worst! Can you relate to any of these?
#1 "There's no way I have anything."
Here's the deal: sexually transmitted diseased (STDs), also referred to as sexually transmitted infections (STIs), don't discriminate. If you're sexually active, getting tested is the only way to know for sure. In fact, even if you're not sexually active right now but you have been, you should still get tested — especially if you live in St. Louis. We're not proud of it, but St. Louis has one of the highest STD rankings in the country…yikes! Besides getting tested, the only way you can be sure you're 100% STD-free is if you've stayed abstinent — and kudos to you if you have! Sex isn't bad, of course! But it's pretty smart not to sleep around.
#2 "I don't have any symptoms."
That's what they all say… Just kidding. But for real, it's possible to have an STI and show no symptoms. Many STIs are asymptomatic. Someone could look and feel totally normal, but that doesn't mean bacteria isn't doing damage on the inside. It's better to know for sure and protect your future. Your reproductive system will thank you later!
#3 "It's embarrassing."
We're not sure where and when STDs became such a scary thing to talk about. But some people act like there's still a stigma attached. That, however, is false! Getting tested isn't embarrassing; it's smart. If you're sexually active, getting tested is an important part of staying safe and healthy. The only thing smarter than getting tested routinely is not having sex outside of a long-term committed relationship (like marriage).
#4 "STDs aren't even that big of a deal."
While there's some truth to that statement, it's not the full truth. The full truth is this: Some STIs are minor, easy to treat, and cause little to no damage to the body if treated. Other STIs? Not so much. Some STIs can really do damage to the reproductive system, potentially causing infertility. The CDC reports that undiagnosed STIs cause 24,000 women to become infertile each year. If there's even the slightest chance you want to have children, getting tested and treated is a must.
#5 "I don't know what to even get tested for."
Yes, there are quite a few STIs out there. However, let's start with the CDC's recommendation and get tested for the more common ones: Chlamydia and Gonorrhea. Here at ThriVe St. Louis, we test for both of those at NO cost to our patients! That's right, you don't have an excuse anymore; we will make sure you're tested and treated for common STIs for free. We also test for HIV, Syphilis, Bacterial Vaginosis, and Trichomoniasis.
#6 "I don't have a doctor or insurance."

This, ladies, is a problem no more! Our medical staff will test and treat you for STIs regardless of your insurance situation. Yes, we will repeat that: Our STI testing is free! We test at all three of our centers. So, make an appointment today at the center nearest you.
Sources: https://www.cdc.gov/std/stats16/toc.htm, https://www.cdc.gov/std/products/youth-sti-infographic.pdf