The Abortion Pill in St. Louis: What It Means for You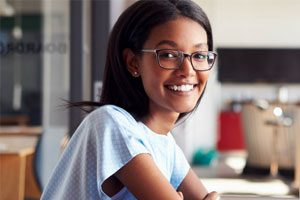 Let's face it: the first emotion many women experience when seeing the second line appear on their pregnancy stick is fear. Fear of parenthood. Fear of financial security. Fear of telling the father. Fear of getting pregnant at the wrong time. Even those who were hoping and planning find themselves facing at least a little bit of anxiety.
For many women the fear may be an intense enough to trigger a desire to just get rid of the issue, leading to a strong interest in abortion. This is completely normal – panic has a strong influence on our emotions – but managing an unplanned pregnancy shouldn't be a decision made in haste.
The Down Low on the Abortion Pill¹
What do you know about the abortion pill? RU-486 is an FDA-approved nonsurgical option for abortion. Patients take one pill under doctor supervision, and then the next dose several days later at home. While generally effective, the side effects can include strong cramps, nausea, vomiting, loss of appetite, and heavy bleeding. While most resolve within a few days, some patients report feeling ill for three weeks or more.
Making the Right Choice
Making the best choice for your future can be difficult, but when you need assistance considering the abortion pill in St. Louis, Thrive St. Louis is here to help. We've been educating women for years, helping people just like you to make smart, empowered decisions about the road to come. Whether you need help determining if abortion is right for you or you simply want a little more information about the choices available, we'll always be by your side.
From free lab-quality pregnancy tests to confidential counseling, our compassionate team will be with you every step of the way. Contact us today.
https://www.acog.org/Patients/FAQs/Induced-Abortion#is