When Considering Abortion Pill Prices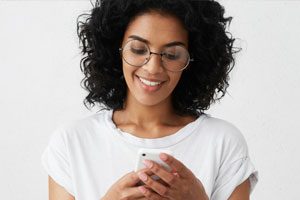 If you're considering abortion, you're not alone. Every day, countless women across the country worry about the pressures of unplanned pregnancy, like the available procedures, the price of getting an abortion, the price of carrying to term, and parenting. But did you know that more goes into an abortion than simply making an appointment with a clinic or inquiring about an abortion pill price?
Considering Abortion?
Many women who experience an unplanned pregnancy don't feel prepared for the responsibility of parenthood. If that's you, you may be searching for information about the abortion pill price, local clinics, and area resources.
Making a choice regarding an unplanned pregnancy is a big decision, but there's more to the process than pricing procedures. At Thrive St. Louis, we can help you with the first steps, working with you to provide support and care in the initial days, weeks, and months.
Pregnancy Testing
Why worry about an abortion if you're not actually pregnant? While generally accurate, at-home tests can and do make mistakes, causing unnecessary worry and stress. Instead of waiting and wondering, let us provide a laboratory-quality urine test to confirm definitively whether or not you are pregnant.
Viability Check
Not all women will carry to term. In fact, early pregnancy loss is pretty common, especially in the first few weeks – often before a woman knows she's pregnant.¹ Even if you had a positive pregnancy test, you may not be carrying a viable pregnancy. At Thrive St. Louis, we can provide a limited ultrasound to ensure you are truly pregnant and are not subject to a false positive caused by a condition like a blighted ovum.
STD/STI Tests
With one in two adults contracting an STI by age 25, there's a good chance that unprotected sex can lead to complications other than pregnancy. Additionally, many do not show symptoms right away, leaving you to carry a disease without even knowing it.² An active STI can cause serious health issues like Pelvic Inflammatory Disease, so it's important to ensure all tests come back negative before undergoing an abortion.³ Thrive St. Louis offers STD testing and treatment for common conditions to help you stay safe and healthy, no matter what choice you ultimately make.
Making the Right Decision
If you're struggling to make a decision, the caring team at Thrive St. Louis can help you move forward with clarity and peace of mind. From providing information about all of your options to helping you with preliminary testing, we can offer the comprehensive resources necessary to ensure you come to the best possible decision. Please contact us today to learn more.
https://www.acog.org/Patients/FAQs/Early-Pregnancy-Loss#how
https://www.cdc.gov/std/healthcomm/fact_sheets.htm
https://www.acog.org/Patients/FAQs/Early-Pregnancy-Loss#how