The Importance of Confirming an Unplanned Pregnancy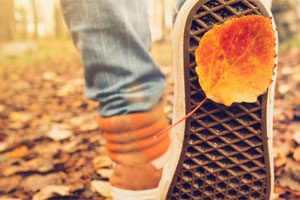 If you're facing an unplanned pregnancy, you may find it tough to concentrate on a single thought long enough to evaluate your options. Although around half of all pregnancies in the U.S. are unplanned, each one can throw the prospective parents-to-be into a panic, especially those who don't have much personal or financial support during this time. Read on for some key steps you will want to take to confirm your unplanned pregnancy before rushing into an abortion, as well as how Thrive St. Louis can provide a judgment-free atmosphere to help you concentrate on making a confident decision.
Confirming Your Pregnancy
Most women who suspect they're pregnant will buy an over-the-counter pregnancy test at a drugstore or online. These tests work by detecting the level of hCG in urine; women who are pregnant will almost immediately begin excreting significantly more hCG, so an elevated hCG level is a fairly foolproof initial indicator of pregnancy.
However, these home pregnancy tests aren't error-free, and both false positives and false negatives are possible. Some women who have polycystic ovarian syndrome (PCOS) or who don't get regular menstrual periods may also have lower-than-average hCG levels so that the earliest stages of pregnancy aren't enough to trigger a positive on a home pregnancy test.
The best way to confirm your pregnancy is by taking a highly sensitive urine-based test. Thrive St. Louis offers laboratory quality pregnancy testing to confirm whether or not you are pregnant. These tests provide peace of mind and confirm what next steps to consider.
Next Steps
After you've had a positive pregnancy test, you may want to opt for an ultrasound. This is an important step in confirming your pregnancy and understanding the stage your body is currently in.
STD and STI testing are also crucial for any woman facing an unplanned pregnancy. There are a number of sexually-transmitted conditions that have no (or mild) physical symptoms but that can cause some major problems during pregnancy, so diagnosing and treating these conditions early is key to staying healthy. Abortion can sometimes forcibly spread STDs throughout the reproductive system, yet abortion clinics aren't permitted to perform STD testing themselves.
While facing an unplanned pregnancy can be overwhelming, it's important to thoroughly understand your options before making a hasty decision. The compassionate employees and volunteers at Thrive St. Louis can help you confirm your pregnancy with a test and ultrasound, as well as receive necessary STD and STI testing, all at no or low cost. If you're feeling lost and not sure where to turn, contact us today.