How's THIS for a Network?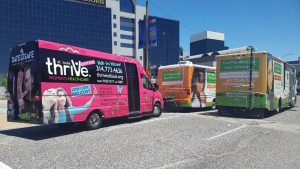 Whether you are insured and struggling to find quality and vibrant in-network care or uninsured and and know you deserve top-notch healthcare, ThriVe's FREE pregnancy tests, ultrasounds, STD tests, and women's health resources ensure that you receive accurate, efficient, and confidential medical care.
And how's this for a network – in addition to ThriVe St. Louis' 3 brick-and-mortar locations, we also have 4 Mobile Medical Centers serving various locations in the St. Louis area to ensure you're never too far from great care.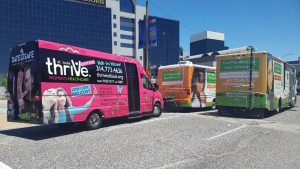 Give us the chance to be part of your healthcare routine by scheduling your pregnancy test, ultrasound, or STD test with us today!