St. Louis ranked as Best Place to Live…by STDs?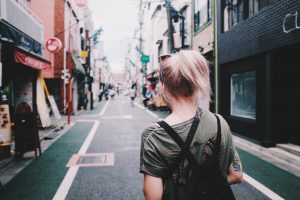 Ok, don't panic…but once again St. Louis tops the list of gonorrhea and chlamydia per capita in the United States according to CDC data. We're at a statistical disadvantage here because this study compares counties, and St. Louis City is it's own county. If you take into account the entire metro area (which some would say is a more fair comparison), our number drops down to 8th and 17th respectively (yay…?).
Know Your Status
Whatever the statistic, knowing your status is what's important. Leaving these sometimes asymptomatic infections untreated not only leads to a wider spread of that infection, but can also lead to more medical complications. 

Why aren't we panicked? We know how simple it is to take control of your health in this city. ThriVe St. Louis offers 6 locations (check out our locations and Mobile Medical Centers for the one nearest you!) that will confidentially provide you with testing and results free of charge. The CDC recommends yearly testing as a guideline. Whether you are comfortable with that timeline or you'd feel more confident with frequent status checks, we have you covered. Book your appointment today! 

Click here for some signs and symptoms of gonorrhea, chlamydia and other STIs. Since these infections can sometimes be asymptomatic, be sure to get tested regularly if you are sexually active!